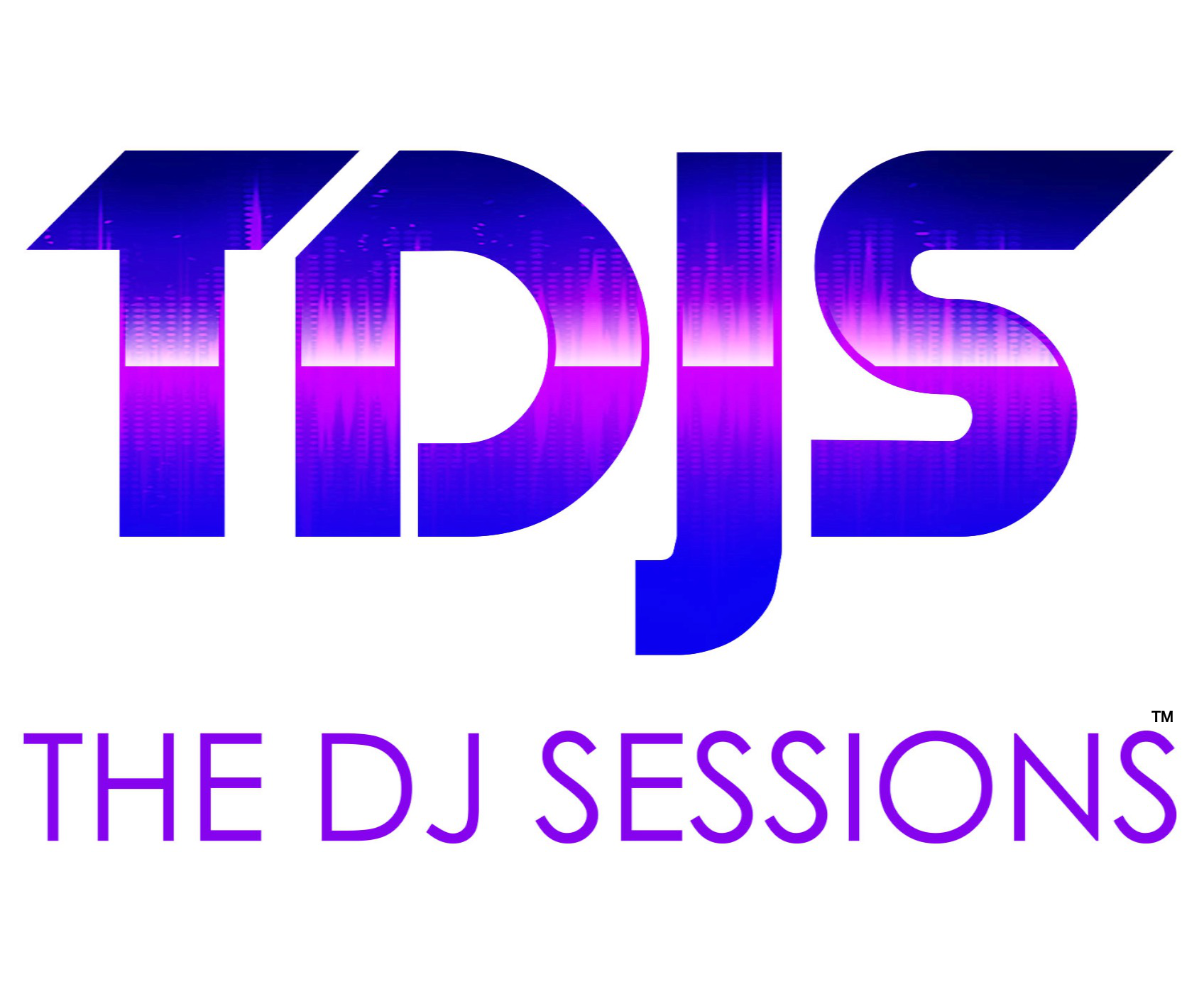 The DJ Sessions - Featuring the best local, national, and world renowned DJ's playing live sets. We go LIVE at www.thedjsessions.com. Be sure to follow us to watch our "7B's Brunch", "Rooftop", "Mobile" , "Virtual, "On Location", "Secret Studio", "State of the Industry", and "Silent Concert" Sessions happening every month. You can find out more information about our shows at TheDJSessions.com and go to the "Events" page.
Episodes
Wednesday Nov 30, 2022
Wednesday Nov 30, 2022
Christopher Lawrence on the Virtual Sessions presented by The DJ Sessions 11/30/22
About Christopher Lawrence -
Winner of "Best American DJ" at the IDMA's, Christopher Lawrence is recognized as one of the world's top DJs and producers. A dance music legend with over two decades behind the decks, he has been described as "One of America's most influential DJs" by DJ Mag and "A trailblazer" by SPIN. Christopher is recognized worldwide as the driving force behind the trance scene in America whose outspoken support of the underground has earned him the respect of industry and fans alike. Always pushing boundaries, Christopher's tough tech trance and psy-trance infused sets are a favorite on dance floors at the darkest downtown afterhours to the world's biggest festivals.
Christopher has racked up numerous awards and accolades over the course of his career taking out both DJ Times "America's Best DJ" award and IDMA's "Best American DJ", plus ranking Top 10 in DJ Mag's annual poll. He has graced the covers of countless magazines, newspapers and music websites worldwide, and is the only DJ to make the cover of America's DJ Times magazine twice in one year.
With a club touring schedule circling the globe, Christopher delivers his unique brand of underground mayhem to dance floors from Avalon Hollywood and Ministry of Sound to Home Sydney. He has hosted his own arena at Dance Valley, and played major festivals including Coachella, EDC, Ultra, Dreamstate, Luminosity, Creamfields and many more. Christopher was also the only DJ invited to headline all three of the inaugural Ministry Of Sound, Cream and Gatecrasher tours of America.
Christopher has also teamed up with trance legend John 00 Fleming under the moniker Fleming & Lawrence for a series of highly successful club dates in North America.The pair have appeared at festivals from Dreamstate to Fright Night as well as a series of open-to-close nights everywhere from Buenos Aires to Hollywood and New York to Toronto.
Described as "A Highly Respected Producer" by Mixmag, Christopher's name is a familiar sight on the Beatport Top 10 charts with recent smash singles – There Is A Place, Banshee, Unbroken, The Dark, Terminus, Tremor and Dark on Fire. 
A dance music pioneer since the nineties when he signed with Hook Recordings, Christopher's tracks have been championed by every major trance DJ including Armin van Buuren, Paul van Dyk, Paul Oakenfold, Tiesto, Simon Patterson, John O'Callaghan and many more. Christopher's discography includes two Billboard Top 10 artist albums All or Nothing and UnHooked. On the remix front, Christopher has lent his talents to artists from LMFAO to U2. His music has also appeared on TV shows from MTV's Real World to Orange is the New Black, plus video games including Need for Speed.
Pharmacy Music has exploded over the past few years becoming America's #1 Psy-Trance and Underground trance label with a thriving roster of cutting edge producers who continually push the boundaries and regularly top the Beatport charts. And with the recent launch of Pharmacy Radio, a global series of Pharmacy label nights, a new imprint Pharmacy Plus, along with the Pharmacy: Phase compilation series, has become unstoppable. Pharmacy represents the new sound of trance, a sophisticated hybrid of underground, psy-trance and tech, which is not only redefining the genre, but giving it new credibility.
You don't stay in the business this long unless you consistently deliver. A dance music legend with over twenty years in the business, Christopher Lawrence knows what it takes to rock a dance floor. He remains on the front line of the underground with his tough, high energy sets, cutting edge productions, prolific label and groundbreaking radio show. Along with a legion of hardcore fans, his skills behind the decks and integrity in music has brought him to the attention of a new generation who are discovering the underground for the very first time.
About The DJ Sessions -
"The DJ Sessions" is a Twitch/Mixcloud "Featured Partner" live streaming/podcast series featuring electronic music DJ's/Producers via live mixes/interviews and streamed/distributed to a global audience. TheDJSessions.com
The series constantly places in the "Top Ten" on Twitch Music and the "Top Five" in the "Electronic Music", "DJ", "Dance Music" categories. TDJS is rated in the Top 0.11% of live streaming shows on Twitch out of millions of live streamers.
It has also been recognized by Apple twice as a "New and Noteworthy" podcast and featured three times in the Apple Music Store video podcast section. UStream and Livestream have also listed the series as a "Featured" stream on their platforms since its inception.
The series is also streamed live to multiple other platforms and hosted on several podcast sites. It has a combined live streaming/podcast audience is over 125,000 viewers per week.
With over 2,400 episodes produced over the last 12 years "The DJ Sessions" has featured international artists such as: BT, Youngr, Sevenn, Wuki, Scott Slyter, Simply City, Micke, Netsky, Rich DietZ, Bexxie, Boris, MJ Cole, Flipside, Skeeter, Bissen, Katie Chonacas, Hollaphonic, Lady Waks, Arty/Alpha 9, Miri Ben-Ari, DJ Ruby, DJ Colette, Nima Gorji, Kaspar Tasane, Andy Caldwell, Party Shirt, Plastik Funk, ENDO, John Tejada, Hoss, DJ Sash U, Arkley, Bee Bee, Cozmic Cat, Superstar DJ Keoki, Crystal Waters, Swedish Egil, Martin Eyerer, Dezarate, Maddy O'Neal, Sonic Union, Lea Luna, Belle Humble, Marc Marzenit, AthenaLuv, Maximillian, Inkfish, Kidd Mike, Michael Anthony, They Kiss, Downupright, Harry "the Bigdog" Jamison, DJ Tiger, DJ Aleksandra, 22Bullets, Carlo Astuti, Mr Jammer, Kevin Krissen, Amir Sharara, Coke Beats, Danny Darko, DJ Platurn, Tyler Stone, Chris Coco, Purple Fly, Dan Marciano, Johan Blende, Amber Long, Robot Koch, Robert Babicz, KHAG3, Elohim, Hausman, Jaxx & Vega, Yves V, Ayokay, Leandro Da Silva, The Space Brothers, Jarod Glawe, Jens Lissat, Lotus, Beard-o-Bees, Luke the Knife, Alex Bau, Arroyo Low, Camo & Crooked, ANG, Amon Tobin, Voicians, Florian Kruse, Dave Summit, Bingo Players, Coke Beats, MiMOSA, Drasen, Yves LaRock, Ray Okpara, Lindsey Stirling, Mako, Distinct, Still Life, Saint Kidyaki, Brothers, Heiko Laux, Retroid, Piem, Tocadisco, Nakadia, Protoculture, Sebastian Bronk, Toronto is Broken, Teddy Cream, Mizeyesis, Simon Patterson, Morgan Page, Jes, Cut Chemist, The Him, Judge Jules, DubFX, Thievery Corporation, SNBRN, Bjorn Akesson, Alchimyst, Sander Van Dorn, Rudosa, Hollaphonic, DJs From Mars, GAWP, Somna, David Morales, Roxanne, JB & Scooba, Spektral, Kissy Sell Out, Massimo Vivona, Moullinex, Futuristic Polar Bears, ManyFew, Joe Stone, Reboot, Truncate, Scotty Boy, Doctor Nieman, Jody Wisternoff, Thousand Fingers, Benny Bennasi, Dance Loud, Christopher Lawrence, Oliver Twizt, Ricardo Torres, Patricia Baloge, Alex Harrington, 4 Strings, Sunshine Jones, Elite Force, Revolvr, Kenneth Thomas, Paul Oakenfold, George Acosta, Reid Speed, TyDi, Donald Glaude, Jimbo, Ricardo Torres, Hotel Garuda, Bryn Liedl, Rodg, Kems, Mr. Sam, Steve Aoki, Funtcase, Dirtyloud, Marco Bailey, Dirtmonkey, The Crystal Method, Beltek, Darin Epsilon, Kyau & Albert, Kutski, Vaski, Moguai, Blackliquid, Sunny Lax, Matt Darey, and many more.
In addition to featuring international artists TDJS focuses on local talent based on the US West Coast. Hundreds of local DJ's have been featured on the show along with top industry professionals.
We have recently launched v3.1 our website that now features our current live streams/past episodes in a much more user-friendly mobile/social environment. In addition to the new site, there is a mobile app (Apple/Android) and VR Nightclubs (Oculus).
About The DJ Sessions Event Services -
TDJSES is a WA State Non-profit charitable organization that's main purpose is to provide music, art, fashion, dance, and entertainment to local and regional communities via events and video production programming distributed via live and archival viewing.
For all press inquiries regarding "The DJ Sessions", or to schedule an interview with Darran Bruce, please contact us at info@thedjsessions.