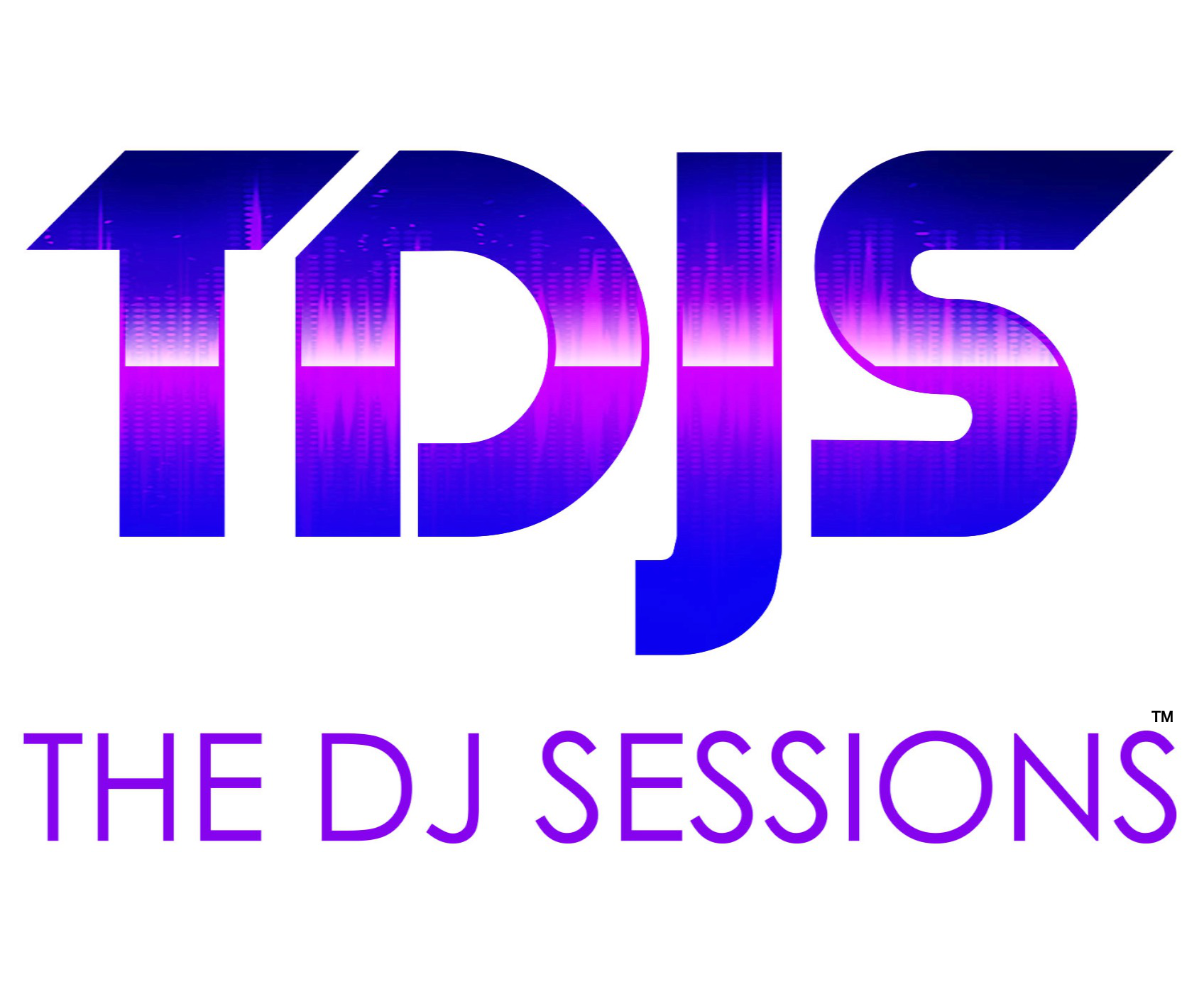 The DJ Sessions - Featuring the best local, national, and world renowned DJ's playing live sets. We go LIVE at www.thedjsessions.com. Be sure to follow us to watch our "7B's Brunch", "Rooftop", "Mobile" , "Virtual, "On Location", "Secret Studio", "State of the Industry", and "Silent Concert" Sessions happening every month. You can find out more information about our shows at TheDJSessions.com and go to the "Events" page.
Episodes
Tuesday Jun 28, 2022
Tuesday Jun 28, 2022
John Tejada on the Virtual Sessions presented by The DJ Sessions 6/28/22
About John Tejada -
Normally associated with his peers in techno from Detroit, Europe and elsewhere, John Tejada has embraced electronic music as a personal frontier, expanding on his resume as a techno recording artist as producer, remixer, DJ, and label owner. Known for crafting a brand of subtle, musical techno, his recorded output ranges across tempo and genre lines, from chilled out affairs with spacious arrangements to pulsating, densely layered, deeply energetic tracks that work magnificently in the hands of DJs as well as on the home stereo.
John Tejada was born in Vienna, Austria on April 21, 1974. His parents, both professional classical musicians (his mother an opera singer and father a conductor) began his early piano training at the age of 4. In the summer of 1982, John would move with his mother to her place of birth, Los Angeles. It was that summer at the age of 8 another instrument would catch his eye, the drums. Teaching himself to play along to classic rock music, John quickly learned his way around the drum set (an instrument he still plays to this day in his I'm Not A Gun project). 
Everything changed however when he got his first taste of early 80's hip hop music. The impact of those early productions and electronic experimentation was very strong. Soon after, at the age of 12 John was given his first set of turntables and a mixer. He wanted to figure out everything he was hearing DJs do at that time. His first gigs came at the age of 12 for his own school, DJing his school dances.
Soon after his fascination with DJing began his fascination with production began. Just as he was completely determined to learn the tricks of local DJs, he now wanted to know how the music was made. His introduction came around the age of 15, when he acquired his first looping delay. Soon after came his first workstation, an Ensoniq EPS sampler. This opened up a whole new world of possibilities. John spent every part of his day honing his craft.
In 1991, while still in high school, John was already recording his first productions. He was also involved in college radio, even though he was just a junior in high school. John had a spot on "The Fly ID Show" with DJ Rob One. John produced the show's first record for Rob and also went on to do some hip hop production on Ruthless Records. It was during this time that he met his long time collaborator and best friend Arian Leviste. 
The two met at a hip hop recording session in '91. John, already tired of the hip hop scene and where it was going, spent hours talking to Arian about acid house, techno, ambient house and everything they seemed to have in common. The two agreed they would meet weekly to compose material. It took some time before they would release any music, but in 1994 they pressed up their own single and that started a chain reaction of releases. John and Arian during this time also were accepted into CalArts' (California Institute for the Arts) electronic music program, but both decided not to attend to hone their craft on their own.
Soon after, John enjoyed a series of releases on European labels like A13, Multiplex, and Generations R&S. In the fall of 1996 he started his own label, Palette Recordings as an outlet to release his own productions without having anyone tell him how to do it. The demand for his music continued to grow and labels such as Ferox, Sino, Mosaic, Immigrant, Plug Research, Pokerflat and 7th City all released Tejada 12"s.
John began traveling internationally in '97 to showcase his DJ skills around the globe, traveling to more than 25 countries and playing various clubs and festivals around the world. Festivals included Movement (formerly The Detroit Electronic Music Festival), Sonar Festival (in Spain and Tokyo), Dance Valley (Netherlands), Sync Festival (Greece), Mutek Mexico, as well as internationally known spaces such as Fabric (London), Yellow (Tokyo), Rex Club (Paris), The Walt Disney Concert Hall (Los Angeles) and many more.
In 1999, John met classical jazz guitarist Takeshi Nishimoto, which was the beginning of another musical frontier. The two had a similar meeting as John and Arian had years before and began talking about making music. The project I'm Not A Gun was born and signed soon after to Berlin-based City Center Offices. This project would bring back John's own training as a drummer while also trying his hand at the guitar. The project became a mix of John's own electronic productions along with Takeshi's professional guitar playing and John's drumming. The project has enjoyed great reviews and success the world over and the duo has performed live in LA, Japan and Germany.
In the summer of 2004, John would - in one week - create the two songs that would catapult his techno career. The classic "Sweat On The Walls," and "Mono On Mono" were released almost at the same time on two different labels. "Sweat" was released on Pokerflat and "Mono On Mono" on Palette. Together the two records sold over 23,000 copies on vinyl. This lead to the equally successful follow up singles "Paranoia," "Mind Bend" (with more recent collaborator and Palette-signing, Justin Maxwell) "Voyager," and "The End Of It All."
With dozens of singles and remixes to his credit, he has also produced full-length albums for Playhouse, Palette, Plug Research, deFocus, Moods and Grooves, Immigrant and A13. For a complete discography please visit http://www.discogs.com/artist/John+Tejada.
About The DJ Sessions -
"The DJ Sessions" is a Twitch/Mixcloud "Featured Partner" live streaming/podcast series featuring electronic music DJ's/Producers via live mixes/interviews and streamed/distributed to a global audience. TheDJSessions.com
The series constantly places in the "Top Ten" on Twitch Music and the "Top Five" in the "Electronic Music", "DJ", "Dance Music" categories. TDJS is rated in the Top 0.11% of live streaming shows on Twitch out of millions of live streamers.
It has also been recognized by Apple twice as a "New and Noteworthy" podcast and featured three times in the Apple Music Store video podcast section. UStream and Livestream have also listed the series as a "Featured" stream on their platforms since its inception. 
The series is also streamed live to multiple other platforms and hosted on several podcast sites. It has a combined live streaming/podcast audience is over 125,000 viewers per week.
With over 2,300 episodes produced over the last 12 years "The DJ Sessions" has featured international artists such as: BT, Youngr, Sevenn, John Tejada, EDNO, Miri Ben-Ari, Plastik Funk, Arty/Alpha 9, Party Shirt, Superstar DJ Keoki, Swedish Egil, Robert Babicz, Jens Lissat, Martin Eyerer, Alex Bau, Elohim, Hausman, Yves V, Ayokay, Leandro Da Silva, Jerry Davila, Shlomi Aber, The Space Brothers, Dave Winnel, Cuebrick, Protoculture, Chris Drifter, Artento Divini, Jarod Glawe, Camo & Crooked, ANG, Amon Tobin, Voicians, Bingo Players, Coke Beats, Mimosa, Yves LaRock, Ray Okpara, Lindsey Stirling, Mako, Still Life, Saint Kidyaki, Distinct, Sarah Main, Piem, Tocadisco, Nakadia, Sebastian Bronk, Toronto is Broken, Teddy Cream, Mizeyesis, Simon Patterson, Morgan Page, Jes, Cut Chemist, The Him, Judge Jules, Patricia Baloge, DubFX, Thievery Corporation, SNBRN, Bjorn Akesson, Alchimyst, Sander Van Dorn, Rudosa, Hollaphonic, DJs From Mars, GAWP, Somna, David Morales, Roxanne, JB & Scooba, Kissy Sell Out, Khag3, Massimo Vivona, Moullinex, Futuristic Polar Bears, ManyFew, Joe Stone, Reboot, Truncate, Scotty Boy, Doctor Nieman, DJ Ruby, Jody Wisternoff, Thousand Fingers, Benny Bennasi, Dance Loud, Christopher Lawrence, Oliver Twizt, Ricardo Torres, Alex Harrington, 4 Strings, Sunshine Jones, Elite Force, Revolvr, Kenneth Thomas, Paul Oakenfold, George Acosta, Reid Speed, TyDi, Donald Glaude, Jimbo, Ricardo Torres, Hotel Garuda, Bryn Liedl, Rodg, Kems, Mr. Sam, Steve Aoki, Funtcase, Dirtyloud, Marco Bailey, Dirtmonkey, The Crystal Method, Beltek, Dyro, Andy Caldwell, Darin Epsilon, Kyau & Albert, Kutski, Vaski, Moguai, Blackliquid, Sunny Lax, Matt Darey, and many more.
In addition to featuring international artists TDJS focuses on local talent based on the US West Coast. Hundreds of local DJ's have been featured on the show along with top industry professionals.
We have recently launched v3.1 our website that now features our current live streams/past episodes in a much more user-friendly mobile/social environment. In addition to the new site, there is a mobile app (Apple/Android) and VR Nightclubs (Oculus).
About The DJ Sessions Event Services -
TDJSES is a WA State Non-profit charitable organization that's main purpose is to provide music, art, fashion, dance, and entertainment to local and regional communities via events and video production programming distributed via live and archival viewing.
For all press inquiries regarding "The DJ Sessions", or to schedule an interview with Darran Bruce, please contact us at info@thedjsessions.